Are refrigerated protein bars as healthy as they appear?
Bars like the Perfect Bar require refrigeration to maintain their shape and keep them free of preservatives and artificial ingredients. But are these refrigerated bars as perfect and healthy as they appear?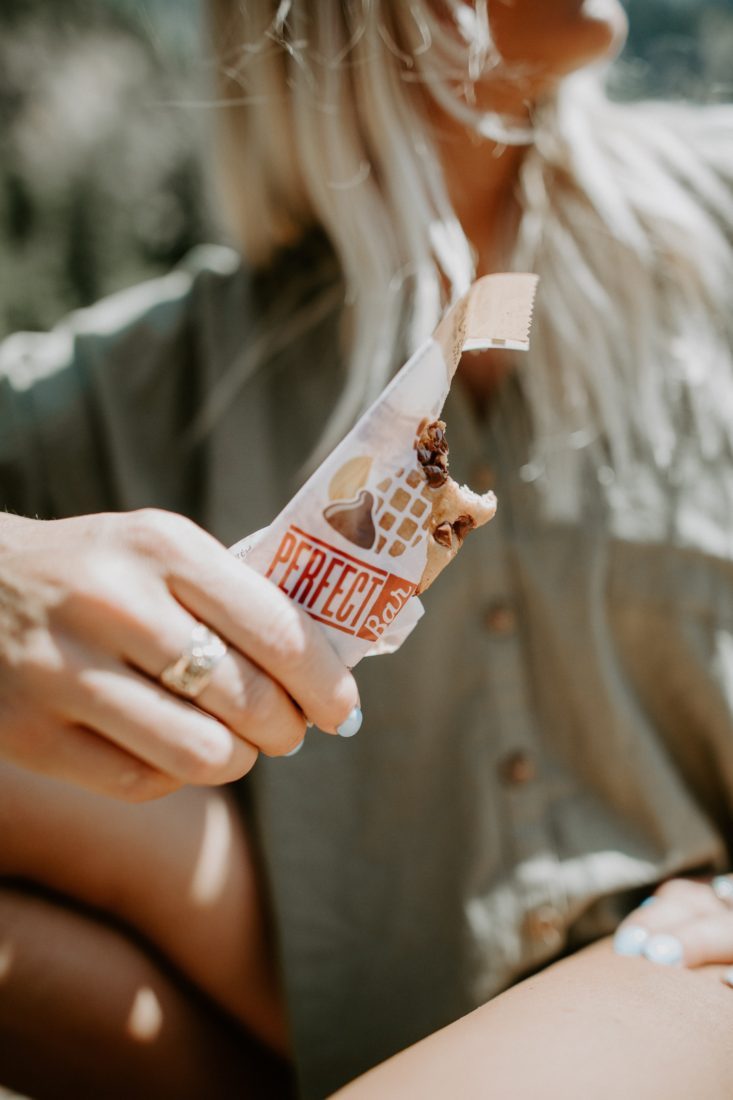 According to Whole Foods, refrigerated snacks are trending in 2020. And if they say something's trending then it must be, right?
You can now find everything from seasoned and topped single-serve hard-boiled eggs to perfectly-portioned flavored cottage cheese. But what's really blowing up the refrigerated snack space? The snack you've known, loved, and relied on for years: bars.
Beyond the pioneering brand Perfect Bar, brands like KIND and more are entering the space and people are all over these bars like white on rice. Their refrigeration status means they must be superior to their shelf-stable counterparts, right? Not so fast.
So, are these refrigerated bars as "perfect" as they appear?
Why refrigerate a bar in the first place?
Refrigeration acts as a natural preservative and is often used to eliminate the need for added preservatives in food products.
These bars are also refrigerated to maintain the integrity and shape of their ingredients and the final product. Explanation, please? Take the perfect bar for example – its main ingredient is nut butter, which is very "goopy" and oily at room temperature. So, if you've ever left a perfect bar out of the fridge, you know it starts to soften and feel oily quick. Not the best look. The solution? According to Wella Organics, refrigeration helps prevent oil separation in their bars and keep them fresh.
What are some other reasons why manufacturers claim their bars must be refrigerated? Perfect Bar touts the use of whole food ingredients and the absence of artificial additives as another reason why refrigeration is necessary. Core Foods, maker of overnight oat bars, explains that their bars must be refrigerated to prevent culture growth due to the high moisture content of their bars (water is listed in the ingredients list).
Are refrigerated bars healthier than regular ones?
The term "shelf-stable" has a negative connotation whereas refrigerated products have a health-halo effect – consumers perceive their refrigeration status as a sign of healthfulness and often turn a blind eye to the nutrition facts label. However, refrigeration isn't necessarily an indicator of healthfulness (hello, ice cream).
So, does the fact that these bars require refrigeration mean that they are in any way superior nutrition and ingredient wise to the shelf-stable bars we've known and loved for years? Not exactly. Sure, all the refrigerated bars I've seen on the marker are in fact free of preservatives and artificial ingredients. However, that doesn't mean you can't find shelf-stable snack and protein bars that are free of those things, too! In fact, there are plenty. Take, for example, the popular GoMacro and RXBARs.
And although they may be free of preservatives and artificial ingredients, that doesn't mean they're sugar-free and calorie-free, too. Some refrigerated bars, just like some shelf-stable ones, can be calorically-dense and packed with added sugar. For example, the first ingredient in Perfect Bars is nut butter and the second ingredient sugar. Yes, organic honey is still honey, which is still sugar… and the Peanut Butter Perfect Bar has 18 grams of it, and a whopping 330 calories.
Do these refrigerated bars have any superpowers we're missing here?! Well, some do contain trendy ingredients you're likely to find your favorite wellness influencer raving about, like probiotics. But guess what? All of these ingredients are shelf-stable. Just like you can, and likely do, buy a shelf-stable probiotic supplement, you can find shelf-stable bars (and other snack products) that contain prebiotics, probiotics, collagen, adaptogens, and more.
One thing the nut butter-based refrigerated bars can brag about (besides taste)? Like nuts, they're rich in heart-healthy, anti-inflammatory monounsaturated fats, which this dietitian loves. Perfect Snacks gets an extra gold star because they add some whole food powders to their nut butter bars, which gives them a nice little vitamin and mineral boost.
How to pick a healthier bar
When it comes to choosing snack and protein bars, the question isn't "should I choose refrigerated or shelf-stable", it's "what should I look for on the nutrition label?" When looking for a heathier bar option, I prioritize three things: protein, fiber, and sugar. I typically look for a protein bar with at least 10 grams of protein, but if it's a smaller, snack-sized bar, 5 to 10 grams is A-OK. Protein helps increase lean muscle mass and satiety (aka you're less hungry).
As for fiber, give me at least a few grams. Fiber is what helps fill you up without filling you out – it helps keep blood sugar levels stable and (like protein) helps keep you satisfied until your next meal.
Last but certainly not least, when it comes to added sugar less is more. For an everyday bar: Ideally, you want one with no more than 5 grams of added sugar, no matter the sugar source. For a "sometimes" bar: Ideally, you want to cap the added sugars at around 10 grams.
The best refrigerated protein bars
Although these refrigerated bars don't necessarily meet all of the criteria listed above, they're your healthiest option if you're craving one of these "chilled" bars.
CORE Foods Overnight Oats Bars
I love these bars because they're rich in fiber, thanks to oats and a handful of other fiber-rich ingredients. Better yet, they have NO added sugar since they're sweetened entirely by fruit!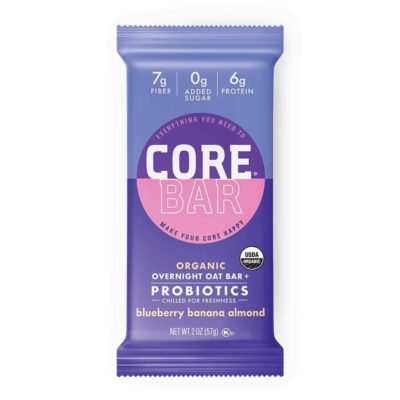 Perfect Bars (kid-sized)
These are the Perfect Bars you know and love, just smaller. They're the perfect portion size for when you're craving a regular Perfect Bar, but don't necessarily want or need all the calories and added sugar that come with it.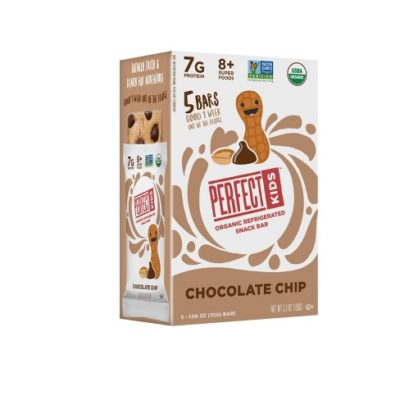 KIND Nut Butter Bars
KIND Nut Butter bars have a similar flavor and texture to Perfect Bars but without the added whole food powders. They're smaller in size, so they have less calories and added sugar.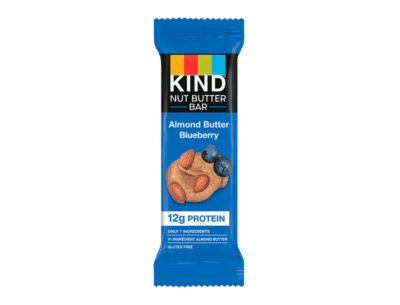 Wella Organics Chilled Protein Bars
These bars are also a little lower in calories and added sugars than Perfect Bars, but still score a 10/10 on flavor. Plus, they've added milk protein powder and egg whites to these bars to give them a protein and texture boost. Some flavors have more added sugar than others, so be sure to take a peek at the nutrition facts.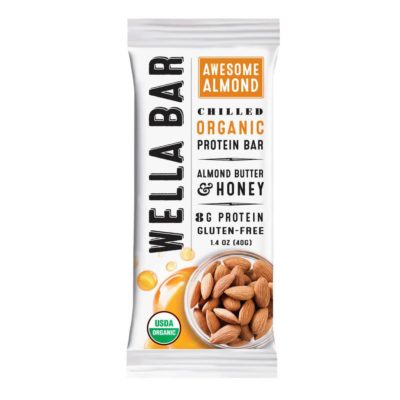 The bottom line
When picking a protein bar, focus less on refrigeration status and more on what's on the nutrition label. Does it have protein? Fiber? If it doesn't meet all the criteria above but you love the taste of the bar (I'm talking to you Perfect Bar), there's no need to avoid it. Just be mindful of your added sugar intake and consume in moderation!
This post may contain affiliate links, which means I may receive a small commission if you purchase through those links. I only recommend products that I know, trust and love! Thank you for your support!