10 Food & Nutrition Trends to Look for in 2020, According to a Dietitian
What food trends are in store for 2020? From quinoa "milk" to keto-friendly dining out, there's a lot on the horizon for 2020. Here are my predictions for the TOP 10 food and nutrition trends you should expect to see in 2020.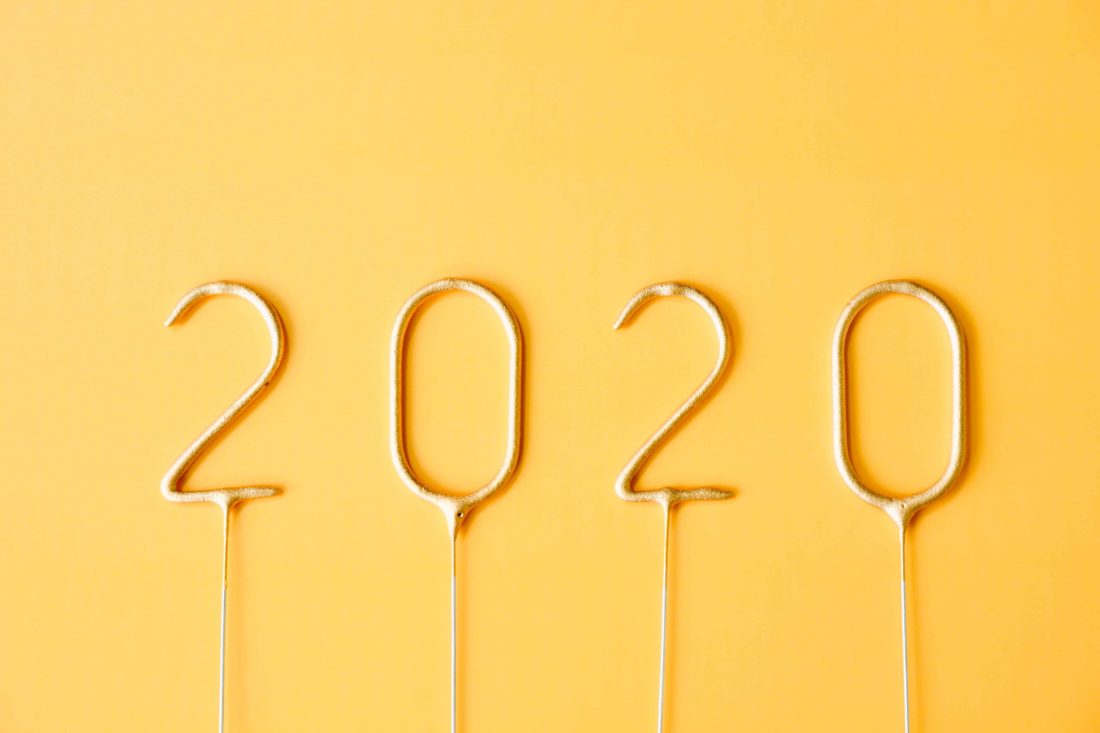 #1: Quinoa, Oat, & Seed "Milks"
We've all know about almond, cashew, coconut, and oat beverages (often referred to as "milk"), so what's next on the horizon? Quinoa and seed milks! From the developers who brought us Oatly, a quinoa milk alternative, using royal white quinoa from the Andes in Bolivia, is expected to hit shelves in Latin America 2020, and it's only a matter of time until it makes its way to the US.
Rest-assured that while we wait for quinoa milk to emerge, oats will continue to take center stage. Oat-based dairy alternatives, like oat "milk" and "yogurt", will continue to be a popular choice given their environmental benefits, taste, and lower cost.
If you haven't seen these already, be on the lookout for Chobani's first line of oat-based products, Chobani Oat, which include oat-based drinks (oat "milk" made without nuts, dairy, or lactose), Chobani Oat Blends (a spoonable, oat-based snack with probiotics and 3g of plant-based protein), and Chobani Oat Crunch (a spoonable, mix-in snack similar to Chobani Flips).
Seed "milks" are also expected to hit shelves and with all of those health benefits associated with seeds (think healthy fats, omega-3s, antioxidants, and fiber), who doesn't want a glass of that? Because seeds are expensive, however, you may see quite a few seed "milk" blends that feature a medley of seeds or seeds with another plant-based ingredient.
Actually, you can expect to see more blends in general: plant + plant and animal + plant. Blends can have nutritional and cost benefits, like having less sugar and calories (benefit of unsweetened nut milks), but more protein and calcium (benefit of cow's milk). Kind of like this Live Real Farms' Dairy + Almond Milk Blend, which has 70 calories, 7g carb, 0g added sugar, and 5g protein per one cup serving.
But dairy means much more than just milk. Watermelon seed butter, chickpea butters (no, not hummus), pumpkin seed butter, and Milkadamia's butta-bing butta-boom buttery spread – they're coming too!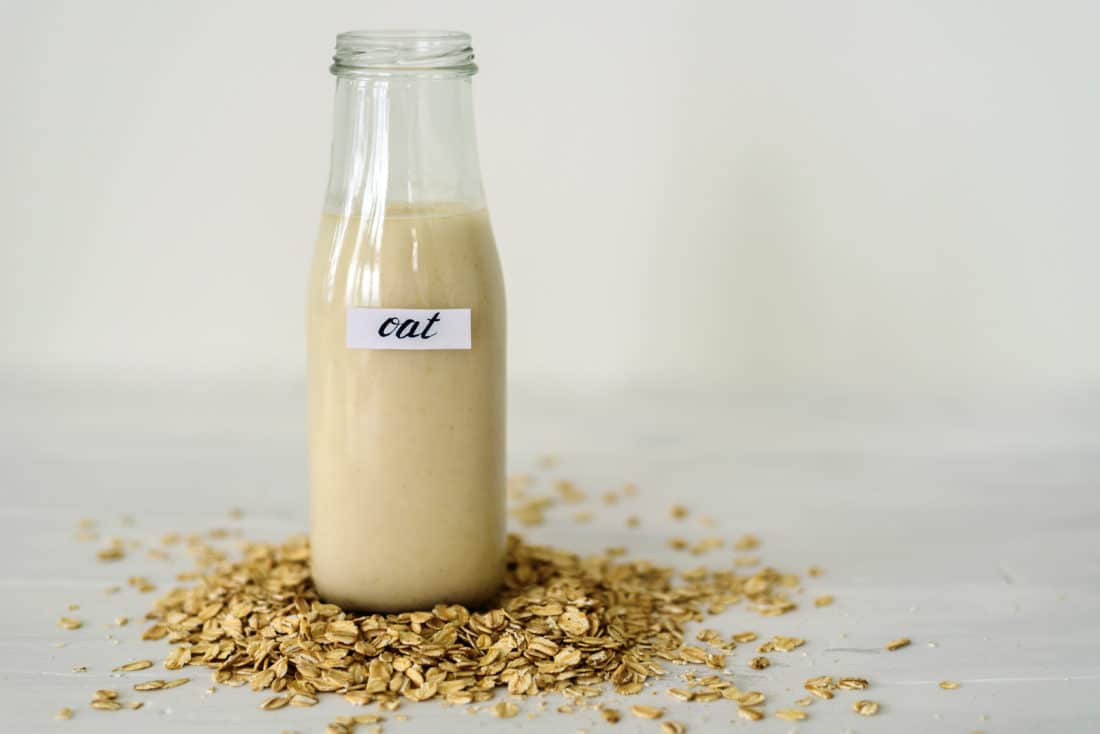 #2. Faux Seafood
Tuno or Tuna? From plant-based meat to plant-based seafood, this 2020 food trend is all about being more environmentally-friendly.
We've seen the Impossible™ Burger and other plant-based meat substitutes gain quite bit of traction in 2019, and faux seafood is believed to follow suit. You can already find Tuno, by Loma Linda, at many local grocers including Costco, Walmart, and Meijer. Good Catch is another faux seafood, made primarily from a legume blend, that recently hit the market.
The ingredients in faux seafood vary. Banana blossom, which is often used in Asian cuisine, is becoming a popular one due to its flaky, light texture. Think of it as the jack fruit of meat. Ahimi, which first launched at Whole Foods Market, is a plant-based alternative to raw tuna made primarily with tomatoes. And then you'll see other plant-based seafood options made with anything from tofu to beans to algae. Needless to say, the options abound.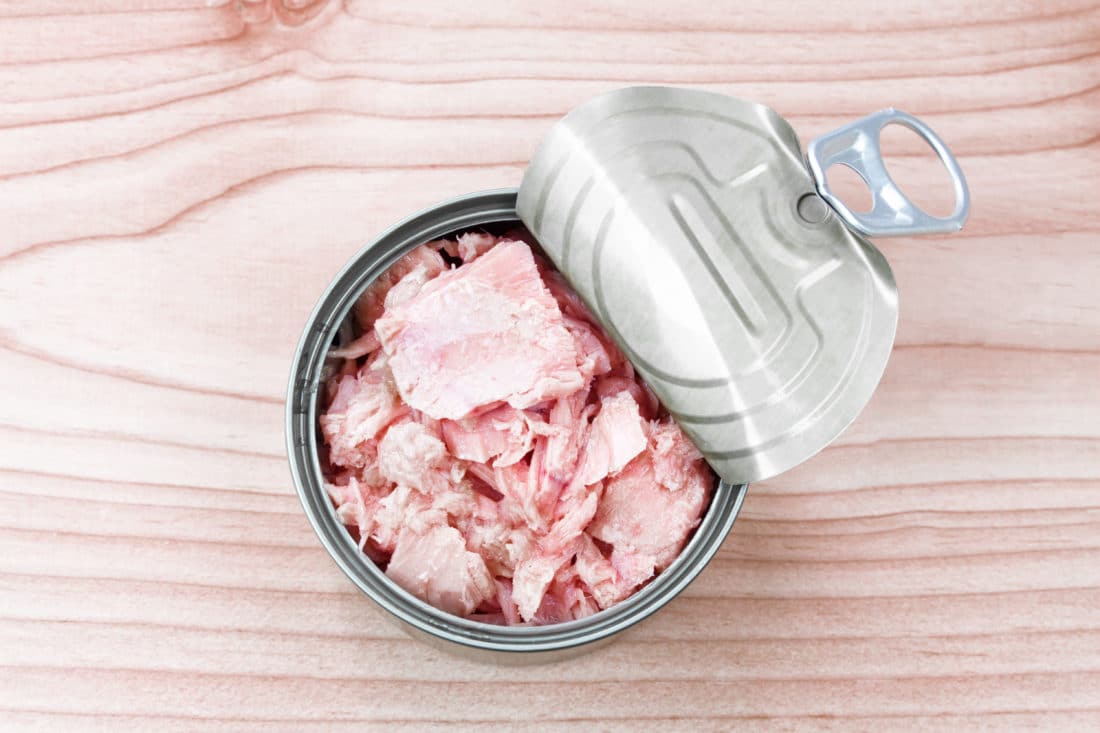 #3. Adaptogens & Nootropics
Say what?! In addition to CBD continuing to takeover the mental health market (it'll be in everything from lattes to beauty products), expect to hear two other less familiar terms in the mental health product space: adaptogens and nootropics.
Adaptogens are non-toxic plants, namely herbs and roots, that are said to focus on reducing physical, chemical and biological stress. Examples: holy basil, ashwagandha, maca, and medicinal mushrooms.
Nootropics are substances that aim to improve cognitive function, like memory, focus, creativity, and motivation. Examples: caffeine, B vitamins, choline, MCT oil, and omega-3s.
In short, adaptogens & nootropics = Improved Mental Health & Wellbeing … or at least that's the thought behind this 2020 food trend.
Adaptogens and nootropics can be found as vitamins and dietary supplements, and you'll also see them added to ready-to-drink beverages, teas, energy drinks, cold cereals, bars, snacks, and meal replacements.
Kind of like Recess' Blackberry Chai, a sparkling water infused with American ginseng, L-theanine, and hemp extract, and Pukka's Night Time Organic Latte that features lavender, chamomile, ashwagandha, and nutmeg.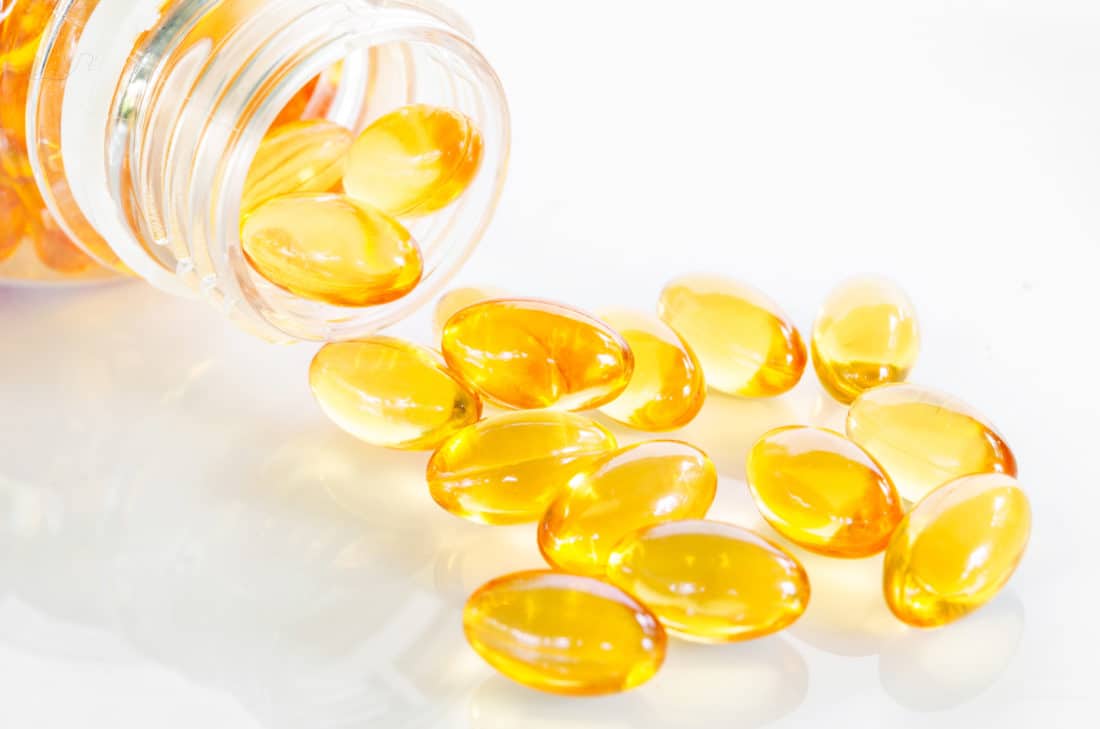 #4. Alternative Flours
Cauliflower flour? Yup! It's coming our way. This paleo-friendly and gluten-free flour is one of many alternative flour options you'll see in 2020. Whole Foods Market's 365 Everyday Value will have its own version with 90 calories, 0.5g fat, 18g carb, and 7g protein per ¼ cup (30g) serving, which you can compare to regular flour at 110 calories, 0g fat, 23g carb, and 3g protein per ¼ cup (30g) serving.
Tigernut flour, seed flours, cassava flour and sweet potato flour are also on our radar. Flours, like almond and coconut flour, aren't going away anytime soon either – and thank goodness!
Paleo Cranberry Orange Muffins anyone?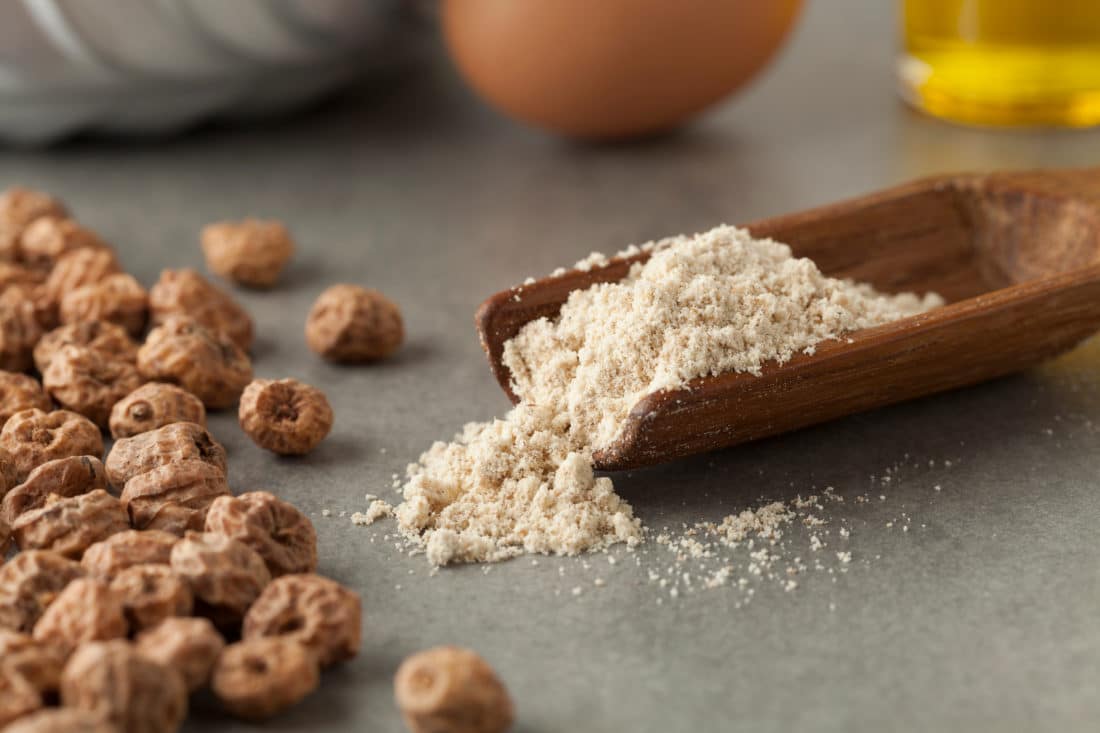 #5. Prebiotics & Synbiotics
Digestive health and wellbeing is and will continue to be highly sought after for many reasons (skin health, weight loss, and relief from bloating to name a few). That's why one of the top food trends for 2020 will be functional foods and beverages with prebiotics and synbiotics* added to them, such as Truth Bars line of bars and Wonder Drinks' prebiotic kombucha.
*Don't worry, we had to refresh our memories too. Probiotics are the friendly gut bacteria. Prebiotics help feed the probiotics so that they can do their jobs. Synbiotics are specific combinations of probiotics and prebiotics that work synergistically in the body. To learn more about gut health, check out this article: Is your gut in a rut? 5 signs of an unhealthy gut & 5 ways to fix it.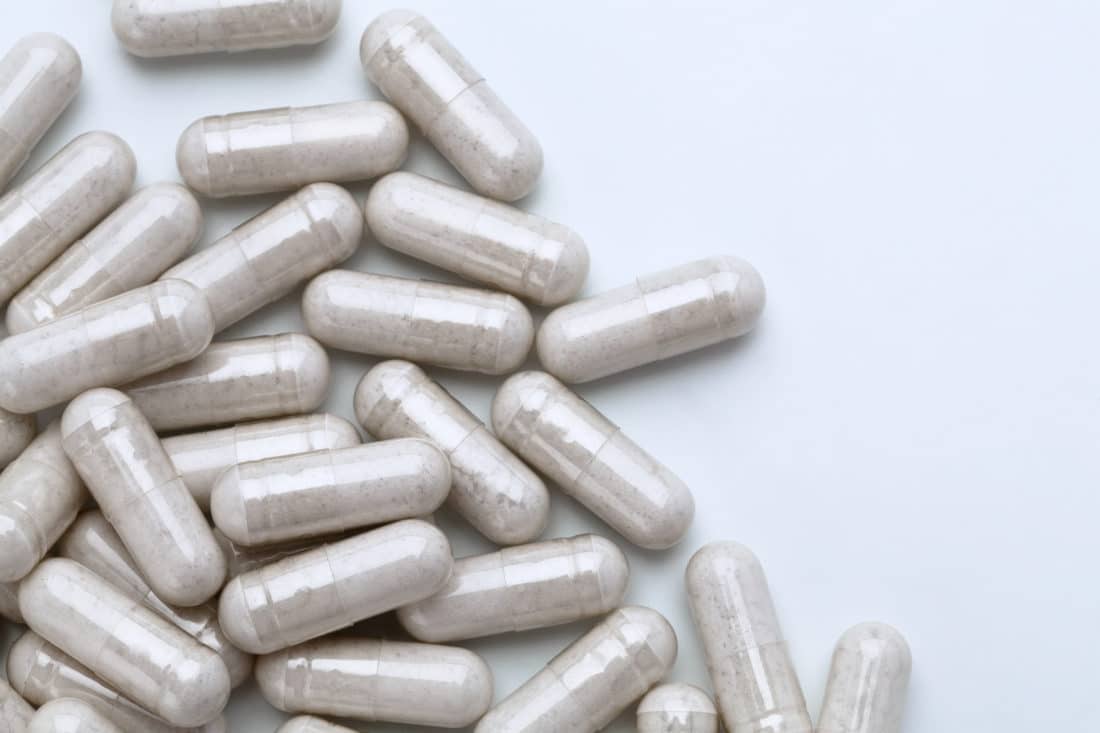 #6. Keto-friendly Foods In & Out of the House
That's right! Keto-friendly is coming to a restaurant near you. Ruth Chris, Chipotle, and Core Life Eatery are but a few of the restaurants featuring keto-friendly menus and menu options.
Expect to see more keto-friendly items at your grocery store, including nut butter bombs, like these FBombs, and keto cheese "chips." Also trending: keto-friendly baking mixes for cookies, brownies, pancakes (like Birch Bender's new keto mix), and other baked treats.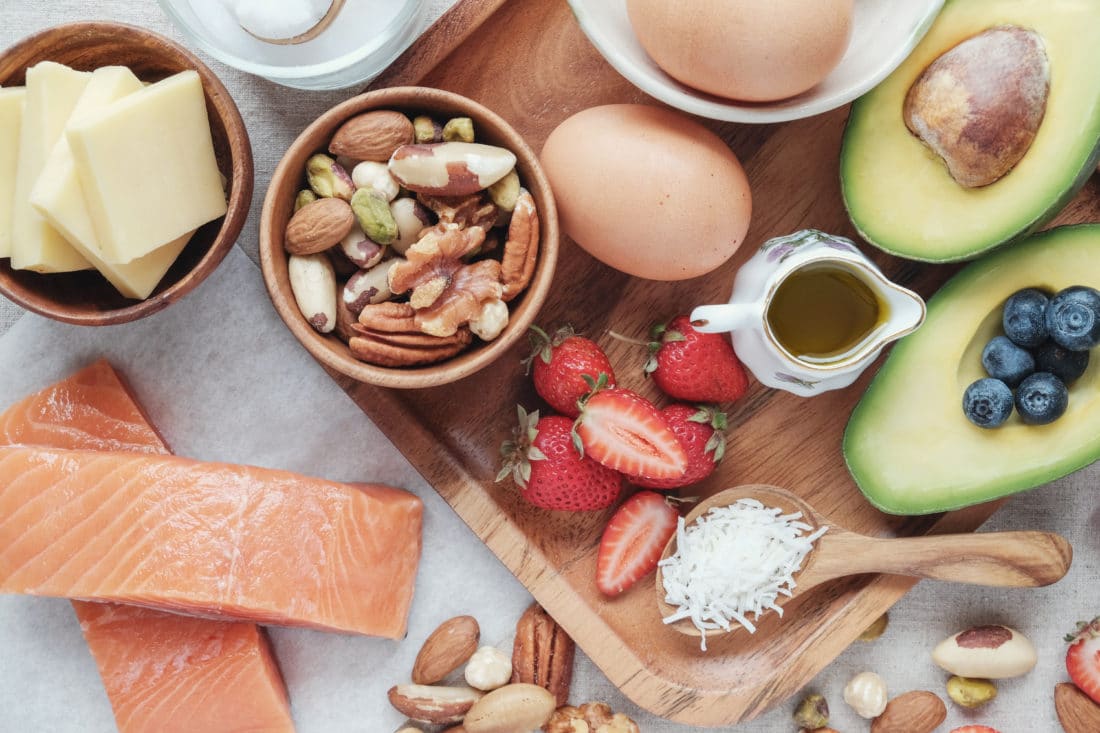 #7. All things Collagen
Collagen is a protein that supports the structure of our skin, tendons, ligaments, organs, blood vessels, and other connective tissues. From bone broth to supplements to drinks, collagen-infused products have been mainstream for a few years now and are not expected to go away in 2020.
Vital Proteins® recently introduced its Vital Collagen Water in several different flavors to go along with their portfolio of collagen shots, supplements, and powders, and Bulletproof's Collagen Protein Bars will continue to be available at most of our local grocery stores.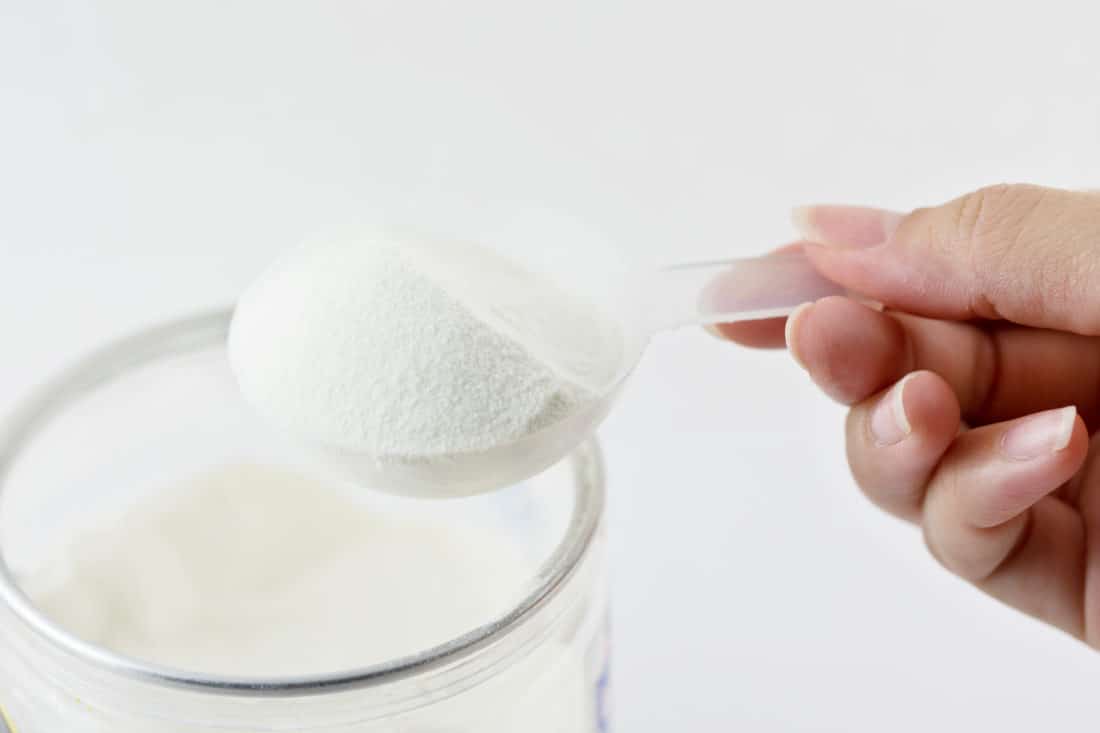 #8. Veggie Swaps
Veggie swaps are still all the rage, and we admit this is one of my favorite food trends for 2020. While cauliflower has been trending for quite some time, it is not going away any time soon. Green Giant just launched its own version of Cauliflower Gnocchi in two different flavors, which complements the version Trader Joes released earlier this year, and Veggie Hash Browns, made with either cauliflower or cauliflower + broccoli.
One of my favorite veggie swaps is using sweet potato instead of pie/pastry dough for a quiche crust, like in this Healthy Sweet Potato Crusted Quiche recipe.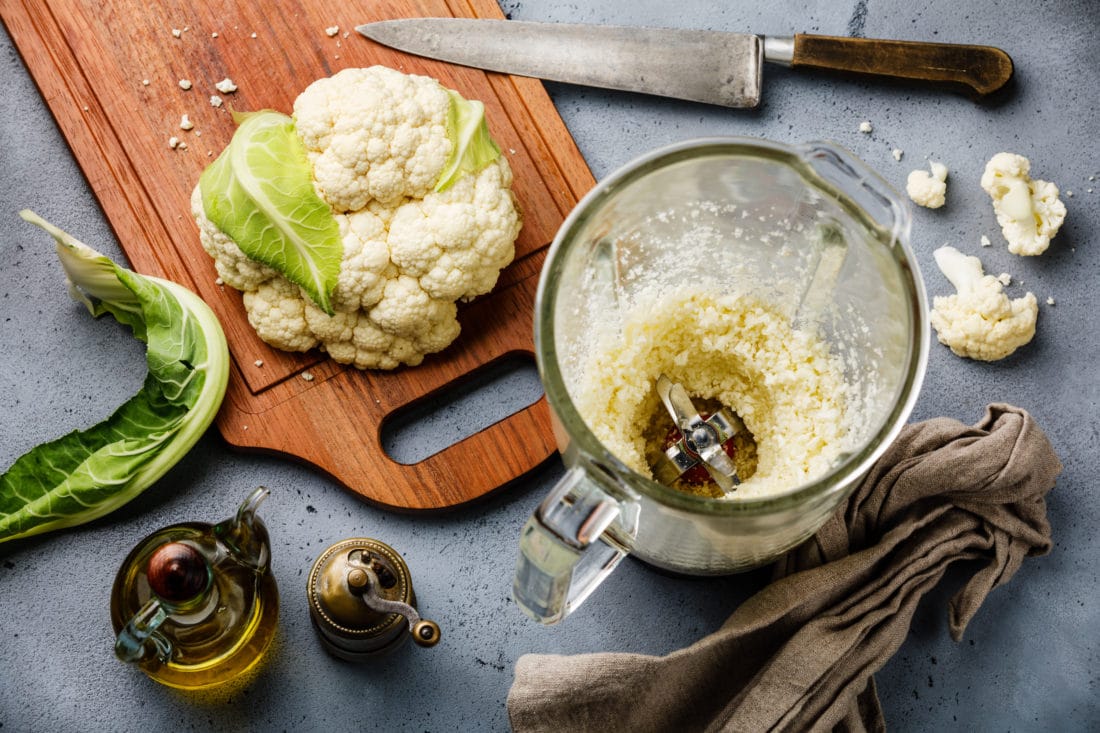 #9. Sugar Alternatives
Sugar, stevia, honey, and maple syrup are still popular choices, but now there are even more options to choose from. Sugar syrups and reductions made from fruit sources like monk fruit, pomegranates, coconut and dates can be used for making desserts, meat glazes and marinades.
Sweet syrups made from starches like sorghum and sweet potato can be used for baking and sweetening beverages.
And if you're looking for lower calorie and carb options, monk fruit and erythritol-based sweeteners will continue to be big. Lakanto's (monk fruit-based sweetener) and Swerve's, (erythritol-based sweetener) line of sugar substitutes, baking mixes, and extracts continue to expand.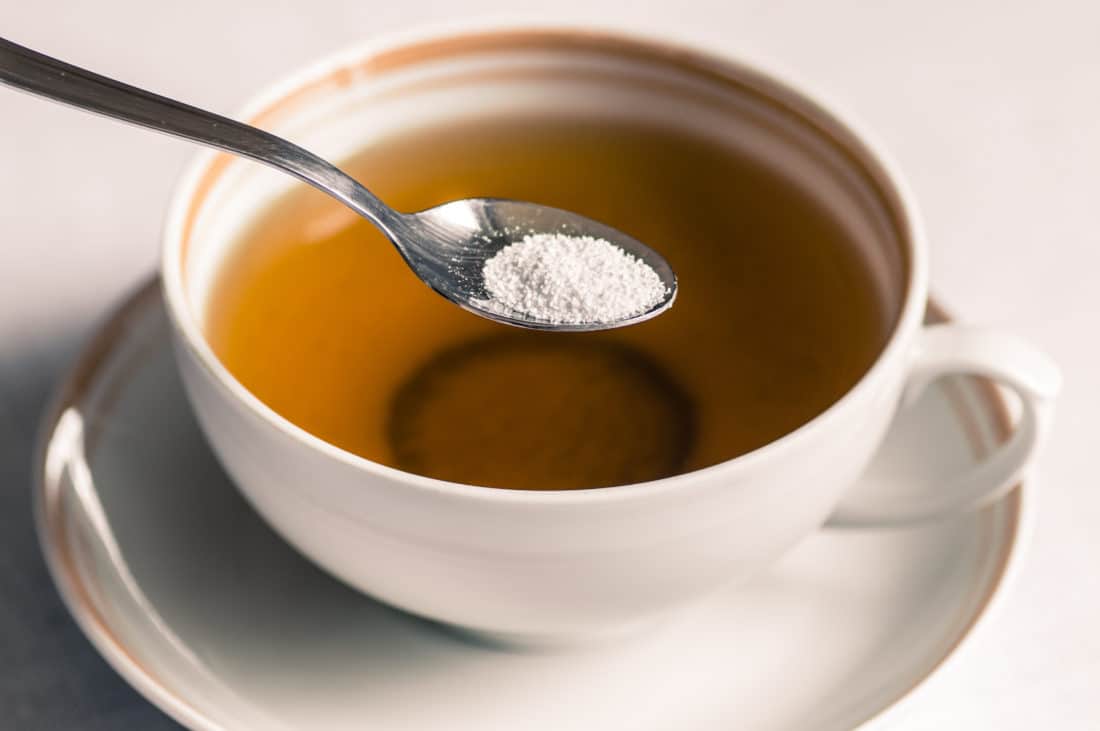 #10. Intermittent fasting
I'm on top of this dietary trend. If you haven't already, check out A Woman's Quickstart Guide to Intermittent Fasting for everything you need to know.
There are many variations of IF: fast for one meal per day, a set number of hours per day, or for a few days each week. Perhaps that's why people like it so much; it can be modified to fit your lifestyle.
The 16:8 and circadian-style of fasting are big right now, and will continue to be, likely because they're sustainable and seem to yield results. Earlier this month NPR published an article on how intermittent fasting for 14 hours can yield benefits. Read the article here.
So what does a dietitian have to say about all of these upcoming trends?
I love that 2020 food trends will include more food allergy-friendly and environmentally-friendly options. And yes, you're probably not surprised by my excitement surrounding all things veggies – what dietitian wouldn't be?
But not all product alternatives are created equal. Take, for example, plant-based "milks." Some may be lower in calories and carbs but are also low in protein and calcium (and vice versa); some are hard to find and/or are just too expensive to buy on a regular basis; and some have a lower carbon footprint than others.
The Bottom Line
When it comes to dietary trends, like keto and intermittent fasting, I remain open-minded! Have you read my post on An Open-minded Dietitian's Thoughts on the Keto Diet?
For products, my advice to you:
Consider the whole picture, including dietary needs and preferences, nutrition, environment, cost, availability, and find what is best for you.
If you have a food allergy or intolerance to dairy, soy, and nuts, give oat or quinoa "milk" a try. If you like good old-fashioned cow's milk, no shame there. I love that it is a naturally good source of protein and calcium. And hey- if you're on the nut milk bandwagon, I'll cheer to that! It's one of the lowest calorie and carb options out there (your blood sugar will thank you!).
I'm excited about 2020! There's some new and some old, some good and some ugly, so stick with us as we explore more of these topics throughout the year.
What 2020 food trends are you excited, skeptical, or curious about? Let me know in the comments below!
This post may contain affiliate links, which means I may receive a small commission if you purchase through those links. I only recommend products that I know, trust and love! Thank you for your support!