HOW STRESS & SLEEP AFFECT YOUR HORMONES & YOUR WEIGHT
In the chaos that is life, it's easy to spend some nights stressing rather than sleeping. In the meantime, your body is cooking up the perfect recipe to sabotage your waistline. The main ingredient? Your hormones. Yes, you heard that right. Your sleep habits and stress levels can actually affect the hormones that help regulate your appetite.
Let's Talk about Stress, Baby
When we talk stress hormones, we're pretty much talking cortisol. Cortisol is the main stress hormone in the body and can be triggered by any type of stressor: a late-wake up, a traffic filled commute, an impending deadline, or actual danger. Whatever the cause, when you hit fight or flight mode, your body secretes cortisol.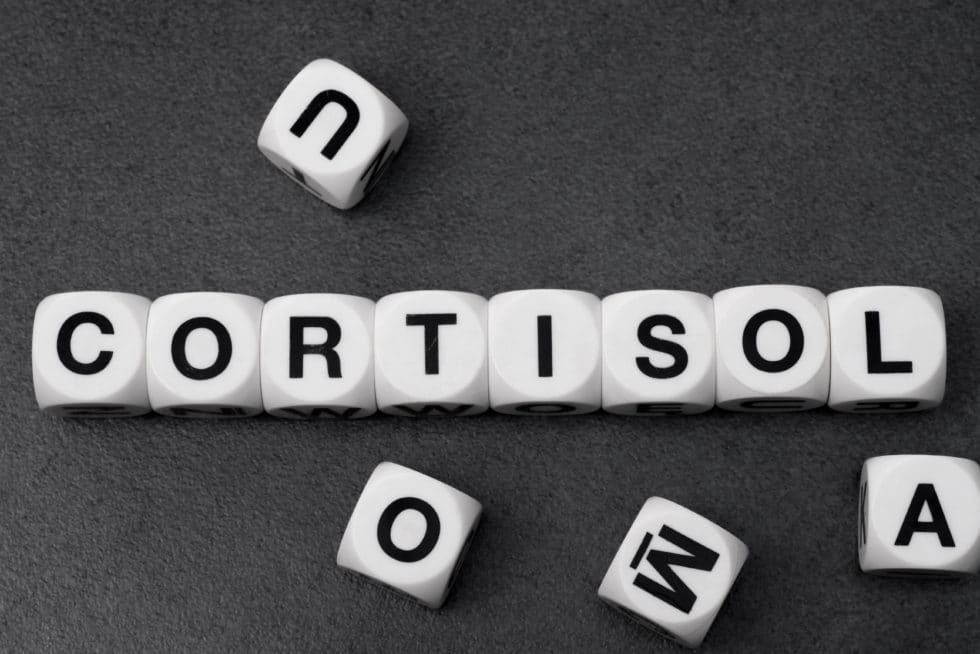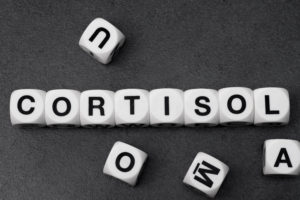 Cortisol – The Stress Hormone
The release of cortisol is inherently a good thing. It causes changes in our metabolism and blood flow that help us react to danger and tough situations. However, because these changes impact digestion and appetite, too much or too frequent cortisol can ultimately affect weight. Constant release of cortisol can raise your appetite, increase cravings for fatty and sugary foods, and lead to more fat storage and less fat burning. So, on the tiny chance you weren't convinced before: for the love of health, keep that stress only for emergencies.
Does Sleep Affect Weight Loss?
You've probably heard that sleep is good for your health. It's also just plain good for the bod. Sleep affects our main appetite-regulating hormones leptin (the appetite-suppressing hormone) and ghrelin (the hunger hormone). Poor sleep reduces leptin and increases ghrelin, triggering those relentless feelings of hunger. So yes, sleepy and hungry can go hand in hand. Beyond the hormone story, there are the simple struggles of living life drowsy. You're less motivated to exercise, cook, or go shopping for groceries. In fact, the drive through and take out can sound pretty good. Oh, and for the cherry on top, a bad night's sleep can put you right back on that cortisol train. And we already know we'd like to pass on that train, thank you. With all that in mind, that bed is sounding pretty good. Aim for 7-9 hours per night.
How To Stress Less & Sleep More
Follow a healthy, well-balanced diet – check out the recipe section of this blog for some inspo!
Every day, get a little sun. If sun is a just a distant memory (thanks, winter), we're big fans of bright light therapy devices. Fun fact, they may actually help with seasonal depression too.
Tone down the bedtime blue light. Two hours before bed, put those cell phones away, turn off Netflix, and read that book you've been meaning to for years. Instagram will be there tomorrow.
Keep coffee for the morning. Caffeine levels can stay high in the blood for 6-8 hours after consumption. Keeping coffee before noon will help ensure plenty of time for a caffeine free sleep.
Take a magnesium supplement. This may help improve relaxation and enhance sleep quality.
Let out some lavender. Lavender is known to relax and calm, so try out a lavender diffusing oil or pillow spray.
Avoid drinking alcohol before bed, as it can reduce nighttime melatonin production and lead to disrupted sleep patterns.
Don't eat late in the evening. Consuming a large meal before bed can lead to poor sleep and hormone disruption.
Engage in regular exercise during before the sun goes down. Late exercise can keep you too alert and awake before bed.
Try to avoid drinking any liquids 1 – 2 hours before bed. Use the bathroom right before bed.
Take a fish oil supplement, which has been shown to help lower cortisol levels.
Throw some ashwagandha powder into your smoothie. Ashwagandha is an adaptogen that can help lower cortisol levels. It has also been shown to help improve anxiety, stress, insomnia, and more. We're here for that.
Engage in relaxation techniques regularly, especially before bed. There are so many options here but a few are meditation and guided imagery (there are free guided meditation tracks on your music and podcast apps), yoga, and even simple breathing exercises. Peep a few of our faves below.
Legs Up the Wall
Lie on your back and move your sit-bones as close to the wall as is comfortable. Extend your legs up the wall, so that the backs of your legs are resting fully against it. We like to do this before bed in a dark room for about 10 – 15 minutes. A distraction free Legs Up the Wall helps us calm and quiet the mind, relieve tired leg muscles, and rejuvenate the entire body.
Practice Breathing
Find calm during the day with a simple breathing exercise, like our favorite, the 4-7-8. Wherever you're sitting, simply sit up straight, close your eyes, and follow this breathing pattern: Exhale completely through your mouth, making a whoosh sound. Then close your mouth and inhale quietly through your nose to a mental count of four. Hold your breath for a count of seven. Exhale completely through your mouth, making a whoosh sound to a count of eight. Now repeat 3 more times and find rest in the focus on your breath.
This post may contain affiliate links, which means I may receive a small commission if you purchase through those links. I only recommend products that I know, trust and love! Thank you for your support!